Nov. 18, 2022
Corduroy hat has a soft, loose and skin-friendly characteristics, the material of the hat also more and more popular favorite.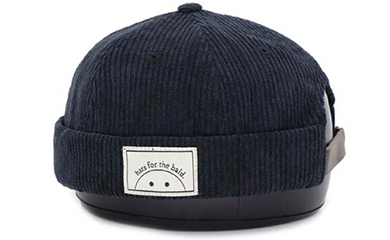 Store

After the hat off, do not randomly put, should be hung on the coat rack, or hook, above do not pressure heavy things, so as to avoid deformation. If you want to collect up the hat, must be clean, dry. Place the position in the ventilation, dry above do not pressure heavy things, so as to avoid deformation, classification placement.
Washing
As is customary with any laundry, you should first check the washing instructions on the hat label. There you can find the guide of corduroy hat manufacturer on how to best wash your hat. One thing the label will say is whether to use machine wash or hand wash.
When you decide on a temperature setting, consider the color first. For dark corduroy, use cold water and set a gentle wash cycle. If your hat is a soft 0 color, warm water will be fine. However, please observe what is on the hat label. Also, remember to wash dark colors separately from bright colors.
It is recommended to dry your hats at very low temperatures and then hang them in the open air to dry. If you wish, you can air dry them and then tumble dry them for about 10 minutes. Always remember to keep the heat to a minimum. Using this second method will make your hat smooth and gentle on your skin. Corduroy hats should avoid overheating because the brim of this material tends to shrink.
If you are using a dryer, be sure to shake your hat off before hanging it up to dry One more thing: Corduroy is prone to lint loss. If your hat ends up shedding lint, use a suitable brush to remove it before you start washing.
Tips
Do not hang sun-drying
Do not use the washing machine dehydration
Baoding Ganzun Co., LTD., is a professional hat and garment manufacturer, if you need, please contact us.