How Much Do You Konw About Snapback Trucker Hat?
Jan. 11, 2023
A snapback trucker hat, also known as a mesh cap, is a type of baseball cap that is made of a combination of a foam front panel and a mesh back panel. The hat typically has a plastic snap closure in the back, allowing for adjustable sizing.
Black snapback trucker hats are a popular and versatile accessory, as black is a timeless color that can be easily paired with a variety of different outfits. The mesh back of the hat allows for breathability, making it a great choice for warm weather or outdoor activities.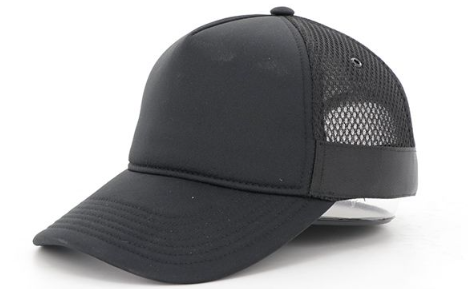 The origins of the trucker hat can be traced back to the 1960s, when they were worn by truck drivers as a way to promote their companies. They quickly gained popularity and became a staple of American fashion. In the 1980s and 1990s, the snapback trucker hat experienced a resurgence in popularity, largely due to its association with the hip-hop and skate culture. It remains as a stylish headwear for many people till today
Many companies and brands offer black snapback trucker hats, with a variety of different designs and logos. Some popular options include hats from well-known streetwear brands such as Supreme and Stussy, as well as hats from major sports teams and music groups.
One of the great things about black snapback trucker hats is that they are highly customizable. They can be embroidered with a company or group logo, or can be adorned with patches and pins for a more personalized look.
Overall, black snapback trucker hats are a stylish and functional accessory that can be worn by people of all ages and backgrounds. Whether you're hitting the streets or the trails, this hat is a great way to stay cool and make a fashion statement. Contact us to order now!